Listen:
Rock Splitting Politics – Values Voter Summit Highlights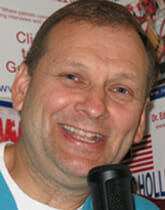 Podcast: Play in new window | Download
Last week Doc Holliday traveled to Washington, D.C. to be a part of the Deplorables (the label that Hillary Clinton called the group last year) and on this week's show you will hear highlights of the best speakers and Doc Holliday's commentary and guidance about the weekend event.  You will hear clips from President Donald Trump, Chairman of the Freedom Caucus in the house, Congressman Mark Meadows, and the anti-establishment firebrand, Steve Bannon.  You can also hear clips from Phil Robertson, Sebastian Gorka, Dr. Alveda King, Todd Starnes, and one of Doc's favorite speakers—Judge Roy Moore.  In fact, in one conversation with Judge Roy Moore, Judge Moore laughed with Doc about his nickname and said, "With Doc Holliday, I could be Judge Roy Beane and together we could really clean up this town (Washington, D.C.)!"  So without a doubt you will enjoy the highlights that Doc Holliday is bringing to you on this week's show and we encourage you to go and listen to all the Values Voter Summit speakers on the Internet. As for a heads up, next week we will be updating the story about ISIS and the battle against the terrorist group with author Dan Perkins.