Listen:
Rock Splitting Politics – The Clinton's Russian Collusion and an Update on ISIS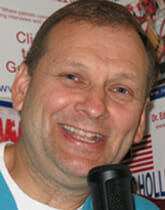 Podcast: Play in new window | Download
Well. well. well, the Russian collusion story seems to be boomeranging back on the Democratic Party.  Doc Holliday speaks out on the news that broke out last week about Russian collusion by the Clinton campaign.  Another Republican senator decides not to seek re-election and Doc plays a clip from our friend and insightful reporter Todd Starnes which you may find enlightening and funny about Senator Jeff Flake from Arizona.  Doc plays a clip from Sean Hannity to help you understand what happens when news starts breaking like it did last week against the Clintons.  And this week author Dan Perkins helps us better understand where we are in the fight against ISIS.  Click on now for some real Rock Splitting Politics!