Listen:
Rock Splitting Politics – Pamela Gellar Talks About Terror in America with Doc Holliday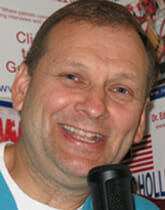 Podcast: Play in new window | Download
Join Doc Holliday with his special guest, author Pamela Gellar, as they talk about terror in America and the influence of Islam and Jihad.  Pamela has a new book called Fatwa: Hunted in America.  Doc also talks briefly about what happened in politics last week with the tax reform bill and the discovery that Hillary Clinton rigged the the Democratic primary elections.  What a show, you don't want to miss Pamela Gellar so click on right now!