Listen:
Rock Splitting Politics – President Trump Goes to Asia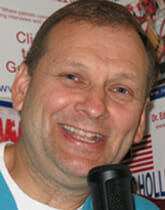 Podcast: Play in new window | Download
Join 
Doc Holliday
 this week to catch up on President Trump's historic visit to Asia.  Hear clips from President Trump's tough speech given just miles away from the DMZ Zone that divides North and South Korea.  Doc also reminds his listeners that last week marked the first anniversary of Donald Trump's presidential victory on November 8, 2016.  Hear a clip from Fox News and the Sean Hannity Show.  Doc also plays part b of his interview about ISIS and the Middle East with author
Dan Perkins
.  Click on for another thought-provoking show on Doc Holliday's Rock Splitting Politics!