Listen:
Books On Air- SIMONE: Tuscany the Saga Begins by Carlotta Maria Shinn Russell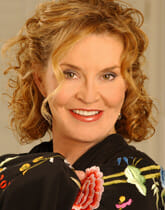 Podcast: Play in new window | Download

SIMONE: Tuscany the Saga Begins
by Carlotta Maria Shinn Russell
THE BOOK WAS A FEATURED SELECTION AT THE FRANKFURT BOOK FAIR HELD IN FRANKFURT, GERMANY.
A journey through love, romance, passion, and heartache.
Simone's journey through life, started at fourteen years of age. She and her family would travel into a maze of pain, heartache, and separation because of choices in love and decisions she made to protect her family while she was young and inexperienced as well as decisions she made after her marriage.
Simone finds herself in an endless vortex, a downward spiral laced with fear because of the fervent love she has for her family. She feels trapped like a bird in a cage. These decisions were almost detrimental to her daughter and her husband whom she loved with all her soul. Instead of protecting those she loved, her decisions had painful consequences rather than healing remedies.
The influencing actions and devastating circumstances all surrounded and involved one woman, who wore a veil of mystery, even to her Father.