Listen:
Rock Splitting Politics – President Trump Gives Thanks at Thanksgiving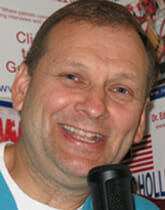 Podcast: Play in new window | Download
Last week President Donald J. Trump gave his first Thanksgiving address to the nation.  It was short but beautiful and telling.  It can be likened to President Trump placing the near term future like a golf ball on a tee.  America has the opportunity to swing and drive that future forward in the next few weeks during Christmas and the holiday shopping season.  Listen as Doc Holliday addresses Trump's skills in placing America into a leadership position in the world of economics.  Doc also speaks about the upcoming senate election in Alabama and has some thoughts about freedom and where we are in the world as a nation.  Don't miss this great episode as Doc Holliday's Rock Splitting Politics kicks it in as we are winding down the first year of Trump's presidency.