Listen:
Healing From Within – Community Group Foster Personal and Social Improvement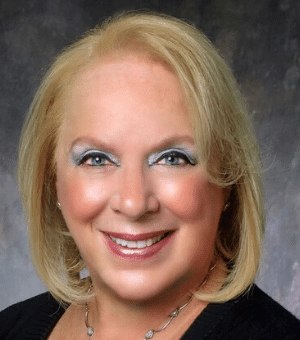 Podcast: Play in new window | Download
Host: Sheryl Glick R.M.T.
Special Guest: Dr Erving Polster
In today's episode of Healing From Within, your host Sheryl Glick author of The Living Spirit a book that shares a look at Universal Energy Healing, spiritual communication and ways to awaken your intuition or inner knowing to achieve your greatest human potential, welcomes Dr. Erving Polster, author of Beyond Therapy,which examines the role of "life focus" in three of society's most familiar activities; ordinary conversation, the arts and religion. Many people who may not seek remedial treatment for emotional or psychological problems may find their troubled lives illuminated and enriched by joining community groups and activities.
Dr Erving Polster, the director of The Gestalt Training Center in San Diego inspires practitioners and change makers to take their talents and energy into our communities and establish a tradition that supports people in "life focus" groups" that inspire the creation of an enlightened and greater sense of belonging to societies evolving awareness.
Electronic communications has opened to society a wide opportunity for the expansion of life focus into a communal force for relational connectedness. In a variety of applications of "life focus" we see a large range of purposes and a need for people to join together to focus on how they are living their lives.
At one extreme people are searching for the answers to ethereal unknowns, such as life after death, extrasensory communication, or foretelling the future: these pursuits inspire people to transcend familiar observational limits. At a more common level there is a clearer ground in direct observation. People at this level explore experiences: their fears, their guiding beliefs, their experiences of pleasure, adventure and dismay: their bodily sensations—the everyday happenings in people's lives.
We also see this "life focus" integrated in the religions, poetry and novels that clarify personal themes such as love contradiction tragedy and survival. All of this is part of a human mission: to probe the nature of existence.
Sheryl says, "Probing the nature of existence sounds much like why I decided to write my second book, The Living Spirit: Answers for Healing and Infinite love to address the silent lonely moments of most people's lives where they are unable to tap into, or know exactly why they made certain choices, or how to find love prosperity health and peace… Sheryl wrote….. "Many choose to believe it is life circumstances that are at the root of the destruction of so many fine plans, intentions and opportunities. I believe it is the perception of limitation and self-doubt not our circumstances which destroys dreams and thwarts wonderful Ideas……… " What we focus our thoughts, time and energy on—whether knowingly or unknowingly, whether positively or negatively, whether lovingly or hatefully—sets up a ripple of interaction with other people, places and events that ultimately brings these possibilities into reality…The Universal energetic forces of life are there for us to access, but our life choices and actions, not God, actually create our inner and outer experiences."
Part of the message of Beyond Therapy is that choices are daring declarations that we are masters of our own fate. As we known choices affect our lives and now more than ever our society prides itself on self-determination and as Jean-Paul Sartre said…We are our choice. J.K. Rowling said "It is our choices, Harry, that show what we truly are, far more than our abilities. Eleanor Roosevelt said, "One's philosophy is not best expressed in words: it is expressed in the choices one makes."