Listen:
Rock Splitting Politics – Can We Trust the Hierarchy of our FBI?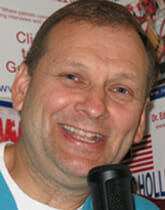 Podcast: Play in new window | Download
Join Doc Holliday as he explores the trust factor of the upper level leaders of our famous and previously impartial FBI.  Doc Holliday uses the clips from last week's Congressional hearing with  Deputy Attorney General Rod Rosenstein.  You will hear from Congressmen Jordan and Gowdy.  We have not been told the entire truth of the investigators in the investigation of President Trump.  Listen to this week's show and be ready to get shocked by what happened during the 2016 presidential election.  Doc also gives his assessment of the Judge Roy Moore loss in the Alabama special senate election last week.  Tis the time for Christmas cheer, but listen to Doc's show first!