Listen:
Merry Christmas America! Trump's Tax Cuts Are the Law of the Land!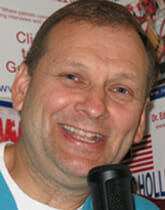 Podcast: Play in new window | Download
Join Doc Holliday as he celebrates the signing of Trump's signature legislation of 2017.  After a year of concern that the Republicans in the house and the senate might never get their act together, they finally proved that they could govern enough to help the economy and the pocketbooks of all Americans.  Oh, yes, there will be some grumbling and Doc Holliday gives his thoughts on what the future should be, but tis the season to give thanks and celebrate for the hard working Americans everywhere.  Doc also shares a Christmas story about his mother on this week's show.  She passed away last week after being frail the past couple of years, but Doc Holliday is at peace as he shares the story of one of the best Christmas' that his mother ever remembered in her 87 years on earth.  Get your Christmas blessing by clicking on the show right now.