Listen:
Rock Splitting Politics -The Trump/Bannon Feud of Fire and Fury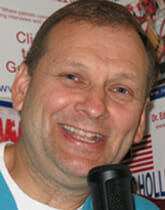 Podcast: Play in new window | Download
Doc Holliday starts off the new year speaking of the unexpected duel of words between President Trump and his former adviser in the White House, Steve Bannon.  Doc gives his insight and plays some clips from the mainstream media as they deliciously report on the feud.
But that's not all on this week's program, learn what happened in the stock market last year that has never happened before in its history in the United States—-and it's not just a new record high.  Lot's of great rock splitting politics to kick off the new year—right here!