Listen:
Rock Splitting Politics-Interview with the Spokesman for KeepMAGA.com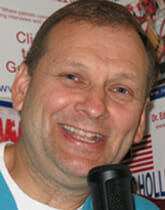 Podcast: Play in new window | Download
Doc Holliday interviews the spokesman for KeepMAGA.com who believes his political outfit can give the Republicans the edge in winning over voters who are young, Latino, liberal or independent, and others who have either not been voting or have voted for the democrats in past elections.  Listen to why this young man is enthusiastic for the prospects of the upcoming mid-term elections for Republicans if his team gets involved.  With all the noise in the national media and the harping of the left-wing media it's refreshing to hear someone excited about keeping the Trump motto, "Make America Great Again" worth their time and talent.  Doc also uses a clip about President Trump's health that shows how the media continues to try and make fake news even out of the fabric of a truly healthy medical exam.  Click on for a show that you will not hear anywhere else but right here on Doc Holliday's Rock Splitting Politics!