Listen:
Rock Splitting Politics – President Trump Goes to Davos, Switzerland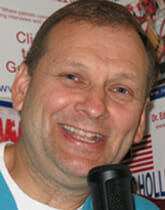 Podcast: Play in new window | Download
Last week the blue collar billionaire, President Trump, went to the elitist gathering in Davos to give a pitch for investing in America.  How did he do?  Listen to 
Doc Holliday
 as he scores the president on his trip.  What did the "fake" news think about the president's trip?  Once again, just listen to this week's show to find out. Doc also mentions what is going on with the Department of Justice and the Federal Bureau of Investigation as it pertains to possible corruption within the hierarchy of leadership in those organizations.  Doc also mentions an article that he wrote last week where he wrote "Maybe the poor who voted for Trump are smarter than the pundits who chastise him." You can read that article 
here
.