Listen:
Rock Splitting Politics – Memos, Memos, and More Memos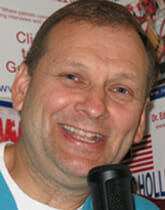 Podcast: Play in new window | Download
Last week the news cycles were flush with talking heads speaking about the memos released and unreleased and what kind of information was in them and what information was yet to come.  Of course, we are talking about the FBI and the Department of Justice and certain leaders within those institutions and what some of them did during the 2016 election for president and the months thereafter.  Doc Holliday has some interesting input and questions that still have not been answered and you can hear about them this week on Rock Splitting Politics.  Doc uses some clips from the Hannity show on Fox News and gives commentary that you might not have heard yet anywhere else.  So just what do you need to know from all the memos?  Click on now for a show on just how the rocks of politics are splitting and falling in Washington, D.C.