Listen:
Rock Splitting Politics – Horrific Tragedy Strikes Parkland, Florida High School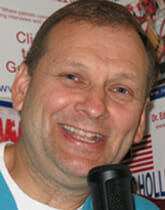 Podcast: Play in new window | Download
It has happened again.  Senseless murder and mayhem in an American school.  Beautiful young Americans full of life murdered.  Unspeakable pain brought instantly into the lives of unsuspecting families.  When will it end?  What can we do?  Where do we go from here?  Doc Holliday has a suggestion that President Harry Truman once talked about.  You can hear the former president in his own words on this week's show.  Nobody else is making this suggestion about violence in our schools and communities—but Doc Holliday is.  Listen to this week's show.