Listen:
Rock Splitting Politics – Can Stability Come from All the Changes Recently in Trump's Administration?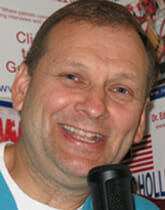 Podcast: Play in new window | Download
Last week was a tumble of rocks splitting down throughout the administration as the former number 2 (McCabe) at the FBI was fired, Secretary of State Rex Tillerson was fired, and economic adviser Gary Cohn was replaced by Larry Kudlow after Cohn's resignation.  Wow, the mighty will tumble and now will the state department rumble for Trump?  Will the CIA continue as it did under Pompeo? Will Pompeo gel with Trump at the state department?  Will Larry Kudlow work well with Trump's tariff rampage?   Doc Holliday gives you insight's that you might not hear anywhere else, so click on for another show of Doc Holliday's Rock Splitting Politics—right now!