Listen:
Rock Splitting Politics -The Midterm Elections Approaching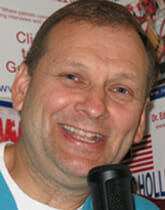 Podcast: Play in new window | Download
Doc Holliday begins to look at the midterm elections shaping up for November.  He specifically is watching the special election to replace just resigned U.S. Senator Thad Cochran in Mississippi.  Before Doc speaks on the elections coming this fall, he also plays a clip from Fox News where columnist Thomas Friedman predicts that we are about to undergo a constitutional crisis and you will never guess who he declares as the dynamic duo who he predicts will jump in to save America. It's hard to make things like this up, so click on for this week's show and also listen for something special that Doc will be doing on the Rock Splitting Politics FaceBook page and on this show over the next few weeks.