Listen:
Rock Splitting Politics – Is Former FBI Director James Comey A Slime Ball?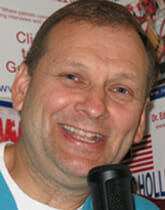 Podcast: Play in new window | Download
Well, well well, that didn't take long.  President Trump called the former FBI director a slime ball as the new book James Comey is pushing for fame and profit released unflattering reports of what James Comey thinks of our president.  Is James Comey a slime ball?  Doc Holliday takes up that quest and delivers it in this week's show.  Not only that but Doc speaks about Syria and chemical attacks and more.  Doc Holliday also asks for some candidate to come forward with legislation that he calls the Automatic Deportation Act for Illegal Immigrants Voting in U.S. Elections.  Listen now for this show that keeps you up to date on the splitting rocks of politics this week! And don't forget to like our FaceBook page here.