Listen:
Trump's Summit Success and the Inspector General's Report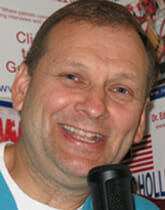 Podcast: Play in new window | Download
Wow! What a news cycle last week was and it is spilling into this week.  Doc Holliday catches you up with the take-aways that you need to know.  President Trump did meet with Kim Jong-Un last week and the two leaders seemed like they will work together to denuclearize the Korean peninsula. But last week we also saw the Inspector General's report.  Was there a smoking gun?  Listen to this week's show to find out what you need to know most.  Click on now!