Listen:
Trial and Triumph by Kevin Hoffman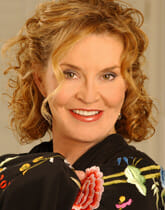 Podcast: Play in new window | Download
TRIAL AND TRIUMPH by Kevin Hoffman
The Civil War is raging when the Sioux attack white settlers starting the Sioux Uprising of 1862. Caught in the middle are Walter and Elsie, a young couple who are about to marry. They find themselves caught in the crossfire and the events of war will separate them and throw their lives into peril and turmoil.
Walter is distraught when he believes his beloved has died in the battle of New Ulm. A devastated Walter believing he has nothing to live for, joins the Union forces and is assigned to the front lines of the battle in the monumental Civil War battle of Gettysburg. Walter is wounded and taken prisoner by the Rebel forces.
Unbeknownst to Walter, Elsie is alive and well. When she recovers from her wounds, she sets out to find her love, but will she find him before it is too late? Will the lovers ever be reunited?