Listen:
Celebrate the 4th and Our Freedom and Liberty!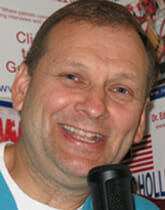 Podcast: Play in new window | Download
Join Doc Holliday in celebrating what our heroes past and present have done to provide the freedom and liberty that we enjoy every day.  Doc speaks of personal memories from Korean War veterans and ends the show with President Ronald Reagan's historic speech on the the 40th anniversary of D-Day.  Click on now for a special time of celebration of America!