Listen:
Potluck with Ali Rosen: Bring It!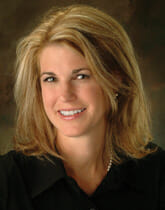 Podcast: Play in new window | Download
Potluck with Ali Rosen: Bring It!
Ali Rosen is redefining potluck one dish at a time.  As she says, "If potlucks bring to mind covered dish dinners, it's time to rebrand.  Think of them instead as outsourced dinner parties: when everyone brings a dish to share, entertaining is as easy as setting the table."
As a Southern transplant living and working in New York City, Ali hosts a weekly television show, "Potluck."  Her new cookbook Bring It: Tried and True Recipes for Potlucks and Casual Entertaining will inspire you to elevate what you bring to your next potluck.  Have you considered making Cauliflower Salad with Lime and Turmeric? As Ali explains, a potluck is no longer confined to casseroles in church basements, it can be a group of friends meeting in a home to celebrate events such as The Oscars or The Super Bowl and bringing dishes that fit with the theme.
If you are a guest at a potluck, make sure you ask a lot of questions, such as "Will I be able to warm this dish up in the oven?" As a host, you should make suggestions of types of dishes that your guests should bring. That way you don't end up with a dinner of desserts – although that might be a fun theme.
Here are Ali's three tips for the home chef:
Bake with lard. (Ali's grandmother passed this cooking tip down to her)
Make food ahead
Microplane garlic
What are your favorite dishes to bring to a potluck?