Listen:
THE FISH HOUSE GANG by Kenneth Funderburk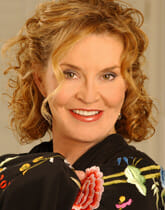 Podcast: Play in new window | Download
THE FISH HOUSE GANG by Kenneth Funderburk
THE BOOK IS A FEATURED SELECTION AT THE FRANKFURT BOOK FAIR 2018 HELD IN FRANKFURT, GERMANY OCTOBER 10-14, 2018.
The Fish House Gangis the story of Chic Sparks, a clinical psychologist, noted tenor soloist and police consultant who is drawn into a dangerous cat and mouse game with an American-Mexican drug cartel specializing in money laundering. The story is set in the Florida panhandle and is a true crime story based on real criminal activity related to money laundering.
The story begins with the murder of Thomas Reed, a man who appears to be a wealthy philanthropist but in reality, he works for a big-time drug cartel money launderer called "Boss." Reed's murder ignites a chain reaction of death and destruction that draws Sparks into his most harrowing and dangerous investigation yet.
Reed's killer is Randall Mossa known felon around Fort Walton, Florida. Moss is a loud-mouth braggart and a spaced-out petty crook.Unwittingly, Moss and his gang of callow misfits have stolen a safe containing secrets that could expose the dark underbelly of the crime syndicate controlling a significant chunk of the American drug trade.
Chic Sparks is brought into the investigation because his personal connection with Suzy, who survived the murderous onslaught triggered by the syndicates need to reclaim the secrets of the safe. She is alive, but afraid for her life, so she calls on Sparks. A hot romance develops.
As Sparks hunts for Boss, he is blocked at every turn by the murder of a necessary witnesses. Will he be able to save Suzy? Is there an insider who is feeding information to Boss? Will Sparks be able to stop Boss?