Listen:
The Trump Economy Hits 4.1% GDP!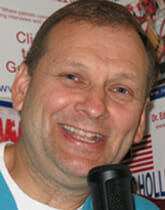 Podcast: Play in new window | Download
Pundits said in 2016 that 1-2% GDP growth was the new normal.  Mature economies had nowhere to go.  We will play clips from Paul Krugman and former President Obama and see how they felt about economic growth possibilities before Trump.
We will play the president's clip about how he thinks the economy is doing.  And in the second half of the show Doc Holliday tells about his recent trip to Dallas, TX and the George W. Bush Presidential Library.  Doc believes that it can teach us about what we need to do today in our real world.  Click on for another round of Rock Splitting Politics!