Listen:
New York's Republican Nominee for U.S. Senate, Chele Farley, Speaks with Optimism!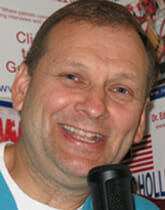 Podcast: Play in new window | Download
Can there be optimism for a Republican running for the U.S. Senate seat against a candidate who is possibly getting ready to run for the presidency in 2020?  Listen to this week's show and hear the voice of Chele Farley who would make a resounding rock–splitting politics upset if she were to win in November!  And Chele has optimism because she believes in America and the voters in New York.
How can she get more voters to vote against the sitting U.S. Senator who is spending more time on a possible presidential campaign than worrying about Farley?  Listen to this week's show as Doc Holliday interviews the lady who could shock the world on election night in November 2018!