Listen:
BETRAYAL IN PARADISE by Avis Lawrence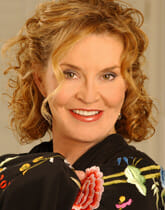 Podcast: Play in new window | Download
BETRAYAL IN PARADISE by Avis Lawrence
THE BOOK IS A FEATURED SELECTION AT THE FRANKFURT BOOK FAIR 2018 HELD IN FRANKFURT, GERMANY OCT 10-14 2018.
On the majestic island of Kalua, Hawaii, three African-American/ Hawaiian sisters, Marisa, Sissy and Vanda Royal, are besieged and subjected to the challenges of a bitter conspiracy. The trio suffers the sting of deceit, the effects of personal pain, and the undeniable heartbreak of betrayal. The sisters are defenseless against Kerwin Patrick, a ruthless and ungodly man who has a sinister plan to destroy the Royal sisters.
With the aid of three heroes and faith, explosive joy enters the lives of the Royal sisters. An unexpected love connection develops, and lives change. The power of God and the power of their own prayers creates renewed unity.