Listen:
MEDUSA'S LAIR: A Chic Sparks – Fish House Gang Novel by Kenneth Funderburk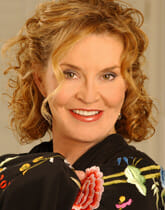 Podcast: Play in new window | Download
MEDUSA'S LAIR: A Chic Sparks – Fish House Gang Novel  by Kenneth Funderburk
THE BOOK IS A FEATURED SELECTION AT THE FRANKFURT BOOK FAIR 2018 HELD IN FRANKFURT, GERMANY OCT 10-14 2018.
In this gripping novel, a modern-day crime fighter, Chic Sparks, is on a quest to find his friend. He inadvertently uncovers an international money laundering enterprise that places him and those closest to him in grave danger.
Chic Sparks is a clinical psychologist, famous tenor, and part-time investigator who also acts as a profiler for the Sherriff's department as well as other law enforcement agencies in and around Pensacola, Florida.
Chic's beautiful, red-headed girlfriend, Suzy, convinces him to pursue a search for his former friend, notorious crime boss Ken Renfroe. He soon finds himself pulled into the heart of a criminal enterprise that stretches from big time bankers in Boston to the charismatic underworld leaders of the Sinaloa Mexican cartel.
As a wild sea battle between two warring Mexican drug cartels ensues. Chic must navigate through constant conflict as he sinks deeper into a dark world and searches for clues he hopes will lead him to Renfroe. He uncovers a money laundering operation infusing billions of dollars of drug money into the world economy. The lair is revealed as bloody conflicts between the cartels come to a head in an ultimate battle for domination. Only time will tell if Chic can escape the lair, bring the truth to light, and complete his mission to find Renfroe before it is too late.