Listen:
Latvia's Faithful Son by Astrida Shepard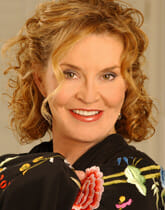 Podcast: Play in new window | Download
Latvia's Faithful Son by Astrida Shepard
THE BOOK IS A FEATURED SELECTION AT THE FRANKFURT BOOK FAIR 2018 HELD IN FRANKFURT, GERMANY OCT 10-14 2018.
The book is a biography of the author's father. It recounts the adventures of a 19-year-old boy born in Latvia who was put into the army during World War II and sent to the front. He prayed he wouldn't have to kill anyone. He sustained a shrapnel wound in his neck and was taken to the hospital. His prayer was answered, he didn't shoot anyone.
While in the hospital recovering from his wound, he prayed that he would be able to escape the War. His prayers again were answered as he and the other patients in the hospital escaped on a German ship. Because he was able to remain alive during World War II, he was able to be faithful to his promise to make a difference in this world. He was able to help many people through his ministry. He lived remaining years in Brazil. His was truly an inspirational life well-lived.