Listen:
EXODUS: The Master Plan by Alice Gravatt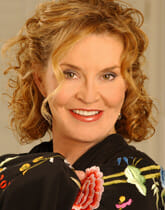 Podcast: Play in new window | Download
EXODUS: The Master Plan by Alice Gravatt
THE BOOK IS A FEATURED SELECTION AT THE FRANKFURT BOOK FAIR 2018 HELD IN FRANKFURT, GERMANY OCT 10-14 2018.
A master plan exists for human life so amazing that it goes beyond human imagination. No human mind could give birth to it nor can any human ability bring it into being. The plan is intended for all people who will claim it for themselves. The plan is given to us by our Creator through Moses tabernacle in approximately 1440 BC in a book called Exodus, and the plan is about to be fulfilled.
The tabernacle is the blueprint for the plan through an amazing, voluminous number of symbols expressed in measurements, the furniture within it, metals and substances used for construction, and colors a used within it. The historic people, Israel, were the scale model for the plan, a living clarification of the symbols on the stage of planet earth.
In PART FIVE of the book, you'll find several chapters with totally unique revelations that give us a clearer understanding of some concepts that we have had difficulty grasping. That is particularly true in the chapter titled The Cell of Life.
Let's put off the conventional, humanly preconceived, limiting blindness of human legalism and tradition.  Let's explore the concepts from a greater mind whose vision is unlimited. That vision is expressed in a being who has agape (sacrificial) love. The plan and its promises is available to everyone who really wants it. It is a gift requiring no merit on the part of the receiver, only a hungry heart desiring truth and a willingness to follow its guidance. The purpose of Exodus: The Master Planis to draw you into this plan so you may have all of its promise.