Listen:
GLOBAL WARMING AND CLIMATE CHANGE: A Brief Primer by Raymond Empereur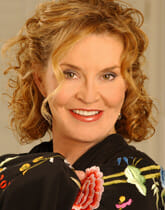 Podcast: Play in new window | Download
GLOBAL WARMING AND CLIMATE CHANGE: A Brief Primer by Raymond Empereur
THE BOOK IS A FEATURED SELECTION AT THE FRANKFURT BOOK FAIR 2018 HELD IN FRANKFURT, GERMANY OCT 10-14 2018.
The book is an introduction to climate science and the current climate crisis that has developed during the past century. Since the impact of climate change will impact Gen Xers and Millennials the most, this book is also for their benefit.
Climate change driven by global warming is not difficult to understand and, 97% of the world's climate scientists agree that human activity in the consumption of fossil fuel is the primary cause. But there are solutions; it is not too late if we act now.
The world's temperature has been steadily increasing during the past century, resulting in the melting of ice caps in the North Pole and unpredictable weather patterns. Climate change, as a result of global warming, is the most pressing environmental issue ever faced by mankind.
Experts agree that human activity has overwhelmingly contributed to the increase in the volume of carbon dioxide in the atmosphere and in the world's oceans. The consumption of fossil fuel since the beginning of the Industrial Revolution in the nineteenth century paved the way for the rapid acceleration of global temperatures. Much of climate change can be described as an expansion of the Greenhouse Effect which is largely responsible for life on our planet. It generated an atmosphere in which humans and all living things developed. At the right levels, the Greenhouse Effect is essential.
The 2015 Paris Agreement is the world's first comprehensive climate agreement. 195 countries, including the U.S. approved the agreement. Then President Barack Obama signed it. With ratification by the European Union the agreement entered into force on November 4, 2016. However, in June 2017 President Trump announced plans to withdraw the U.S. from the agreement. Is this what we want?
Climate scientist James Hansenhas researched and written numerous papers on topics having to do with global warming. They all point to one undeniable fact. Our fossil-fuel-powered civilization is a "suicide machine," and in the long run is unsustainable.