Listen:
THE HEAVENLY WORSHIP ROOM by Raelynn Parkin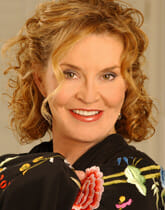 Podcast: Play in new window | Download
THE HEAVENLY WORSHIP ROOM by Raelynn Parkin
THE BOOK IS A FEATURED SELECTION AT THE FRANKFURT BOOK FAIR 2018 HELD IN FRANKFURT, GERMANY IN OCTOBER, 2018.
Worshipper and author Dr. Raelynn Parkin uncovers a timely revelation about Jesus Christ and the final hour of the church.  Her book, The Heavenly Worship Room, will deepen readers' worship experience. Dr. Parkin walks them through the three tabernacles: the Mosaic, the Davidic, and the full Revelation of Jesus Christ. Readers will discover and better understand the Tabernacle of David and its relevance in the milieu of today's church.
The author also sheds light on the Feasts of Israel and the fulfillment of its prophecy in the life of Jesus Christ. Throughout all this, readers will see how glory returns to the church as promised by God, traversing all denominations, regions, and countries.
"I believe this revelation is of the greatest significance to the Church of Jesus Christ today, uniting both the Church and the Historical Jewish Lineage in our time. There is only one thing the Lord wants to build and restore in the earth, the Tabernacle of David, and what resides there," Dr. Parkin tells readers. While stressing this book's significance to the modern church, it also serves as a signpost for the Jewish believer.