Listen:
Our Economy Is Sizzling! Why Would Anyone Vote Democrat?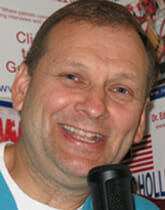 Podcast: Play in new window | Download
President Trump is barnstorming across America in the last days of this mid-term election of 2018.  Will it be enough for Republicans to keep control of both houses of Congress?  Doc Holliday declares that will be up to the voters and in this week's show he uses clips from Vice President Pence and President Trump himself out on the campaign trail in Indiana.
From coast to coast there are toss up races that we will not know who wins until the votes are all counted. Check out our posts on our Facebook page and don't forget to vote and to take your friends and neighbors to vote, too!