Listen:
How About A "Rope-a-dope" Federal Reserve?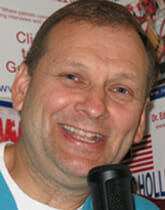 Podcast: Play in new window | Download
Have you ever heard of the great boxer Mohammed Ali's famous "rope-a-dope" dodging strategy? 
Doc Holliday
says that the Federal Reserve needs to watch the
rope-a-dope
and learn how to lower interest rates just as well as raising them even as the economy is growing.  Listen to this week's show to better understand what Doc Holliday is saying about the economy and the tax cuts and what will happen if the house democrats will work with a proven method delivered by President Trump for our economy.
And do Elvis and President Trump have anything in common?  Doc plays a clip from President Trump's first time visit to Tupelo, Mississippi, to help explain.  Doc also speaks about the Mississippi senate race that ended the midterm election cycle  last week.  Click on for a great start to the month of December and don't forget to order your copy of Doc's "Bedrock Truths" book for gifts that will inspire and teach.