Listen:
Doc Holliday's 2018 Year in Review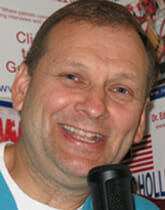 Podcast: Play in new window | Download
Join Doc Holliday for this week's show as he looks back at 2018.  This year is now a wrap and Doc Holliday once again shapes where we are going in 2019 by looking at specific instances in 2018.  Can you believe that the Democratic debates for the 2020 Presidential nomination are only about 6 months away?  That's why you need to listen to this week's show so click on now!