Listen:
Shift/Shaking Bold Political Predictions for 2019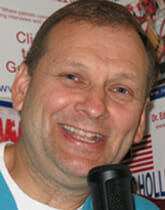 Podcast: Play in new window | Download
Doc Holliday
looked back at 2018 last week and in this week's show he boldly predicts some things that you have not heard on other shows.  Will the stock market keep diving down?  How about the tariffs and China?  Or maybe Kanye West, just what will he do concerning politics as the Presidential election of 2020 heats up?  Doc Holliday doesn't do predictions very often so click on for a kickoff to 2019——hey, it may be a roller coaster. And you probably thought that the democrats had already thrown the kitchen sink at President Trump, what will they do now? Take a listen.