Listen:
Ben Franklin's Wisdom is Needed During this Government Shutdown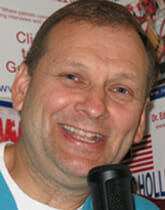 Podcast: Play in new window | Download
Doc Holliday
lists the help that a founding father like Ben Franklin can give us concerning this government shutdown created by our elected politicians. 
Wallbuilders
is an organization providing many documents of American history and we can learn what Ben Franklin did when the constitutional convention seemed to be at an impasse.  Doc also speaks about the denial of military aircraft for Speaker Pelosi after she had threatened to postpone or ask the President to just hand write his State of the Union address due soon.  Listen to what Doc Holiday thinks about these
rock
splitting
politics and more on this week's show!