Listen:
Trump and Congress Avoid Another Government Shutdown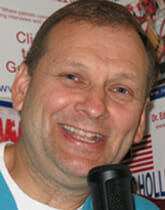 Podcast: Play in new window | Download
Last Friday President Trump signed into law the bill to keep the government open by funding those departments of government that had been operating only on a temporary basis.  Now with the law in place to fund the government, President Trump has called for a national emergency on our southern border.  President Trump wants to use funds from other resources to add more funding to the meager amount provided in the new law.  Many Democrats are speaking about how this is a poor decision.  We need to filter through all the mainstream media and see what building more walls really means for America. 
Doc Holliday
gives his take on last week's actions and now is the time to listen to this week's show.