Listen:
Socialism Is Dying In South America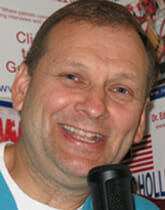 Podcast: Play in new window | Download
Have you heard President Trump's rousing speech about capitalism in Miami?  Did you hear about the enthusiastic Hispanic crowd cheering President Trump?  You probably missed it if you listen to the mainstream media so Doc Holliday is taking the time this week to make sure you understand how important President Trump is to the future of capitalism for America and around the world.  Doc Holliday plays clips from Trump's speech and he also speaks about the free speech haters who are coming after Vice President Pence. Why are they hating Pence?  Joe Biden said that Pence is a decent guy and then he had to apologize to the leftists!   Doc Holliday also has written a column about how capitalism is the future and why.  You can read that column right here or on our FaceBook page. Click on for a show you will not hear anywhere else and send the link out to socialists and capitalists both!