Listen:
Planning the Perfect Party with Rachel De Marte Events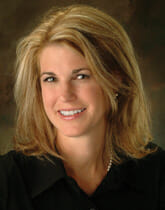 Podcast: Play in new window | Download
When you see people's eyes light up and then you watch them compliment the host over and over, you secretly think, 'Yes.  I nailed it."   Rachel De Marte, owner and founder of Rachel De Marte Events
Are you hosting a party in your home?  Rachel De Marte of Rachel De Marte Events has some wonderful tips that will impress your guests.  As one of Chicago's top event planners, Rachel has created memorable moments for over ten years.
Recently Rachel joined Chef Jaime Laurita and me for a Kitchen Chat®  in the Viking and La Cornue Showroom in the Merchandise Mart.  Jaime and Rachel are long-time friends, and I love how he says Rachel De Marte creates the best Party.  First of all, if you are hosting a party, you should consider hiring an event planner, especially for a destination wedding.  An event planner makes it possible for the host to be a guest at their own party.
According to Rachel, layers, textures, floral, elevation, styled food, music lighting with dimmers are all important factors in creating the ambiance for any perfect event..  Here are Rachel's top three party tips:
The flow and floor plan bring the guests throughout the house.  "It has to make sense."
Flavors.  Make sure you have awesome food and beverage.  Have food stations with height and texture and properly mark the items.
Favors.  Make your party favor meaningful and memorable.
A bonus tip is Don't forget the ice!
What was your favorite party to attend and what made it most memorable?
Savor the day!