Listen:
Is the Democratic Party Transforming to the Left?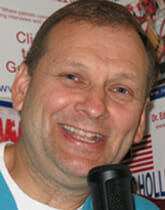 Podcast: Play in new window | Download
Doc Holliday looks into the ways that the Democratic Party seems to be hurting itself with the independent voters that they need.  Even many moderate Democrats are wondering just how far left the party will be taken by this upcoming presidential race.  On this week's show Doc uses a clip from Sean Hannity of Fox News to better highlight what is now going on in the Democratic Party with new personalities like Congresswoman Omar.  Click on now to find out more about the changing Democrats!