Listen:
Candace Owens: A Political Pioneer in the 21st Century!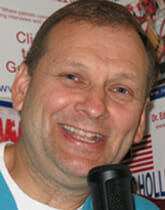 Podcast: Play in new window | Download
Join Doc Holliday this week for a facsinating look at a brave young lady who speaks truth to power in such a way that a liberal New York congressman gaveled her silent and accused her of saying something that she did not say!
Why would a white chairman of a powerful congressional committee gavel a young black conservative to be silent?
Doc Holliday will tell you why on this week's show, as well as, allowing you to hear Candace Owens' powerful words on Capitol Hill.  Doc also plays a clip about the Obamacare debacle with new Attorney General William Barr while he was giving congressional testimony.  Quite a program that once again gives you, the listener, a great insight into the rock splitting politics of 2019!  Click on now and enjoy the ride!