Listen:
The Last Night on the Titanic: Veronica Hinke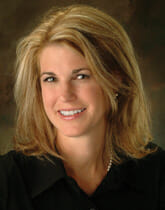 Podcast: Play in new window | Download
The Titanic was a floating palace. This book is a look at the Titanic through the lens of style, culinary (food and drinking), fashion and music."  Veronica Hinke
Veronica Hinke is a highly acclaimed food writer who has always loved sharing people's stories.  Her first book, The Last Night on the Titanic: Unsinkable Drinking, Dining & Style poignantly features personal accounts of passengers along with the menus and recipes from this legendary ship.  Veronica recently joined Chef Jaime Laurita and me in the Middleby Residential Showroom for a Kitchen Chat.  As many of you know, April 15, 1912 is the day that The Titanic sank.  My own personal "Titanic" occurred on April 15, 2003 when I lost my mother to her battle with leukemia.  My mother was such an inspirational person who always showed such strength and grace in the most difficult of times.  Veronica Hinke captures the resilience and the courage along with the memorable moments of celebration on this floating palace, known as The Titanic.
One of the most unforgettable passengers on the Titanic was the chief baker, Charles Joughin who survived by treading water for two hours in the icy North Atlantic Ocean.  He was actually by trade a pastry chef and would make beautiful christening cakes and top them with handblown sugar ornaments.  Joughin's great niece shared with Veronica that he had a passion for baking chocolate eclairs.  As an homage to Charles Joughin, Veronica included the recipe for chocolate eclairs from another highly acclaimed pastry chef and friend of Kitchen Chat, Chef Gale Gand.