Listen:
Former Vice President Joe Biden Enters the 2020 Race for President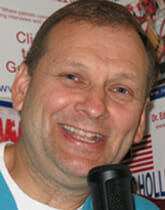 Podcast: Play in new window | Download
Doc Holliday has an insightful take on the entry of Joe Biden into the 2020 race this week.  With clips from the leftwing media Doc Holliday shows how Biden fits into this race that is swelling with uncertainty.
Don't miss this week's show especially if you are conservative because Joe Biden may think he completes the picture for the race to the Democratic Party's nomination but he in fact complicates how the Democrats can obtain unity.
Can Biden have a better chance now of winning the presidency than he did before when he tried or when he sat out in 2016?  Click on now to find out!