Listen:
President Trump Fires the Shot Heard Around the Mainstream Media's World!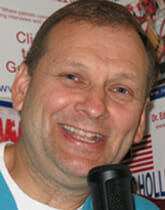 Podcast: Play in new window | Download
Last week President Trump finally gave the Attorney General Bill Barr the power to declassify information that will highlight any abuses of power in our intelligent agencies when it come to how the Russian collusion hoax started.  Doc Holliday will cover that story in today's show and also he has an exclusive clip.  Doc Holliday goes back to a tape that he made with General Flynn at the Republican National Convention. And Doc speculates what if……  Not what if something else would have happened but what if some powerful people were out to get General Flynn?  Click on now to hear what you will not hear anywhere else!