Listen:
Four Roses Bourbon Legend: Al Young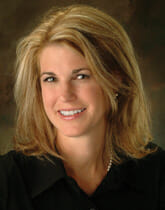 Podcast: Play in new window | Download
"For a long time, the American public was kind of fickle. They fell in love with gin, vodkaand wine.  Those are all good beverages, but they kind of kicked bourbon to the bottom shelf … Now drinkers are taking another look at it. There's more interest in the category and people are becoming more educated and more discriminating."  Al Young,  Four Roses Bourbon Legend
Bourbon is a big trend, and I especially love how women are a key part of this resurgence.   Bourbon Women chapters are all gaining momentum across the country.  Recently, the Four Roses Bourbon Legend, Al Young joined Chef Jaime Laurita and me for a Kitchen Chat in the Middleby Residential Showroom in Chicago.  We had a fun Bourbon and Bites event in the showroom and of course featured Four Roses bourbon.
Chef Jaime Laurita's culinary creations were delectable!  Just look at these Four Roses Bourbon Chicken Wings!
And a special thank you to Pastry Chef Amy Arnold for this wonderful chocolate dessert!
Here are Three Tasting Tips for Bourbon by Al Young:
Experience the Aroma.  Pour bourbon into a glass.  Keep nose and mouth open to smell.
Let the bourbon roll around on your tongue before swallowing
Bourbon should go down smoothly and not burn your throat or tongue.
Here are some great recipes for Mint Juleps.  (Please note that you must be age 21 or older in the U.S. to drink).
Four Roses Mint Julep
2-3 oz Four Roses Small Batch Bourbon
2 tsp sugar
12 mint leaves
Club soda
Garnish: mint springs and orange slice
Directions: In a julep cup, stir together club soda and sugar until sugar just begins to dissolve. Add mint leaves and, using glass muddler or back of large spoon, gently press leaves into sugar syrup until slightly darkened but not completely crushed. Add bourbon, then fill cup with crushed ice and, using long spoon, stir briefly. Tuck mint sprigs into top of cup and garnish with orange slice and insert straw.
Four Roses Rose Julep
1 ½ ounces Four Roses Small Batch Bourbon
½ ounce Plantation dark rum
½ ounce Jacoulout Crème de Peche de Vigne
½ ounce mint-infused simple syrup
2 dashes Angostura bitters
2 dashes Regans orange bitters
4 drops rose water
Cava top
Mint springs and rose petals for garnish (optional)
Directions: Combine all ingredients except Cava in a Julep cup with crushed ice. Stir with a swizzle. Top with Cava and add garnishes, if using.
 See the video at KitchenChat.info