Listen:
President Trump Launches Re-election Campaign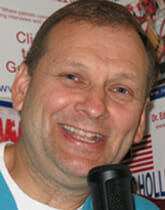 Podcast: Play in new window | Download
Last week President Trump went to Orlando, Florida, to launch his re-election bid.  Florida is an important state which Trump won last time and will be into play this election in 2020.  President Trump rallied his supporters and Doc Holliday has some clips with some opinion about how it all went down last week.  Don't forget that with July 4th coming up soon, now is the time to engage your liberal friends about how President Trump is making America Great Again!  Click on now for a great show and be ready for next week when we will interview Raynard Jackson of the Black Americans for a Better Future.