Listen:
Author David Rubin Talks About Iran's Recent Actions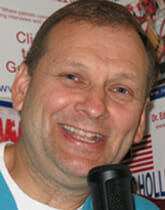 Podcast: Play in new window | Download
Where are we going with the country of Iran?  Listen to this week's invaluable show that digs deep into what Iran is up to doing.  We have once again the former mayor of Shiloh, Israel,
David Rubin
, the author of the book titled, Trump and the Jews. 
Doc Holliday
asks some great questions to see how this Middle East expert can help us better understand Iran's actions right now.  Doc also includes some commentary about last week's Washington, D.C. celebration of the 4th of July with President Trump officiating. Another great show you need to listen to by clicking on right now!