Listen:
Stanley Cup Winner Daniel Carcillo: Life After the Game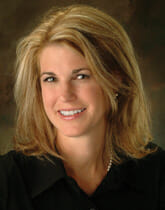 Podcast: Play in new window | Download
"Hockey mimics life.  It's important to stay mentally focused no matter if the momentum changes."
Daniel Carcillo, two time Stanley Cup winner, formerly with Chicago Blackhawks
Unexpected blows in life can happen to us all.  However, unexpected blows in the hockey rink can change the course of one's life after the game.  Daniel Carcillo shares how he is helping  athletes pave a new path to better assimilation in life after they stop playing.   Chef Jaime Laurita and I spoke with Carcillo during the National Restaurant Show where he was signing hockey pucks and taking photos with fans at the Middleby booth.
As we know, charity begins in the kitchen, and Kitchen Chat spotlights the philanthropic work that others are doing.  Carcillo started Chapter 5 Foundation as a source to help athletes discover their new purpose and transition into life after the game.  The website also provides information for those athletes who are navigating life with brain injury symptoms.  Carcillo experienced seven documented concussions during his professional hockey career, and he candidly explains what his life has been like off the rink.  He also discusses the importance of good nutrition to help restore and heal the body after injuries.  You will be inspired by this Kitchen Chat with Daniel Carcillo.
Savor the day!