Listen:
Is President Trump a Racist?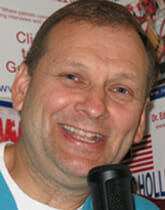 Podcast: Play in new window | Download
Last week four African Americans stood outside the White House after spending two hours with President Trump.  Those four people were Dean Nelson, Bishop Harry Jackson, Jr., Rev. Bill Owens, and Dr. Alveda King.  What did those four individuals all have in common?  They are all friends of
Doc Holliday
.  In this week's show we have clips of Rev. Owens on Don Lemon's show on CNN and Dr. King on Fox and Friends.  Doc Holliday is honored to say that he has been a long time friend with each of these black leaders and on this week's show we will discern if our president is a racist.  These are very disturbing days when the term racism is being used in so many ways and Rock Splitting Politics is plowing new ground and building on shows that we have done in the past.  Click on for this week's important show.