Listen:
What Do the People of New Zealand Think of President Trump?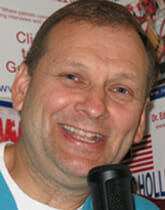 Podcast: Play in new window | Download
After Marianne Williamson, candidate for the presidency in the Democratic Party, made a comment about what she would do the first thing if she became president, Doc Holliday went to New Zealand to ask the people there what they thought of President Trump.  He had an exciting trip in a beautiful country which is the closest major land mass to Antarctica.  The people across New Zealand were very open and could not have been nicer Doc Holliday says.  The food was wonderful, even though Doc's boys had to learn to eat breakfast without biscuits or milk. They could never find either on the breakfast menus. But Doc did find some surprises so click on for this week's show to discover what the people in New Zealand think about President Trump and the big surprise Doc saw on his way to the small town of Piopio, New Zealand! Doc also has posted some pictures of his trip on our FaceBook page, like it and check the pictures out!