Listen:
The D.C. Impeachment Circus Grows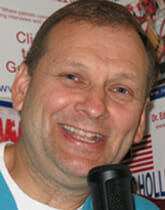 Podcast: Play in new window | Download
Listen to this week's show to hear a real whistleblower and what he thinks about the media's dream guy (or gal) who they announce as a whistleblower (not.)  Doc Holliday plays some clips from Tucker Carlson's show, the Five, and an interesting story about non other than the last democratic nominee for president, Hillary Clinton.  You do not want to miss this week's show and all the rocks that are now splitting and falling.  Click on now!